By Luke Noble, 11th grade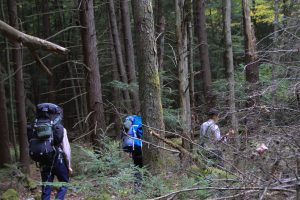 One might ask why people would give up the comforts of life, such as sleeping in a soft bed in a warm room, without any disturbing night time noises, or being able to easily cook food and get water. Why would people walk several miles carrying heavy packs and sleep in a tent on the hard ground? To answer these questions, I will have relate a camping trip that six of us did earlier this weak.
It was Sunday evening when we packed everything up for the trip. We should have got an earlier start because it was dark when we parked the van and stared on the trail up Hawk Mountain. It was roughly to miles till we got to the place where we could set up camp, and by then it was already pretty cold and late into the night. It was a relief to hurl up in our sleeping bags and get some much needed rest.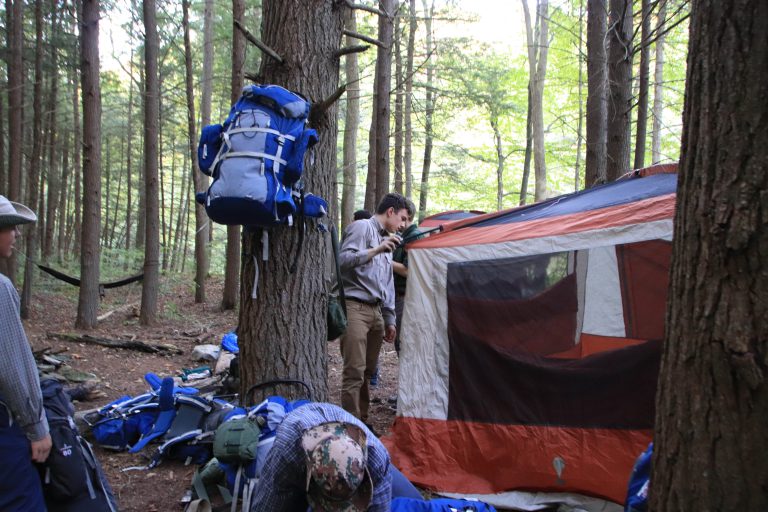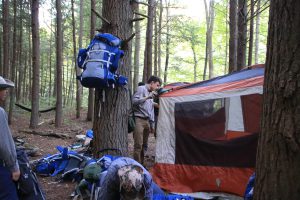 Unless you are really tough, I do not think it is possible to sleep well when you are camping in cold weather. As a result we all awoke somewhat early despite getting to bed late. There is something about cooking food on a camp fire that makes it taste extra good. We fried some bacon, scrambled some eggs, and toasted some bread on the fire. For being a simple meal, it was extremely tasty and as proof, there were not any left-overs. After packing everything up, we set off again up the mountain. Our time was limited so we could not mike to the peak but we did see some beautiful views whenever the trees cleared. Our descent was tough and rocky but we were able to see some more things that we had not seen coming up the mountain the night before. We finally made it back to where the van was parked and we started off for home.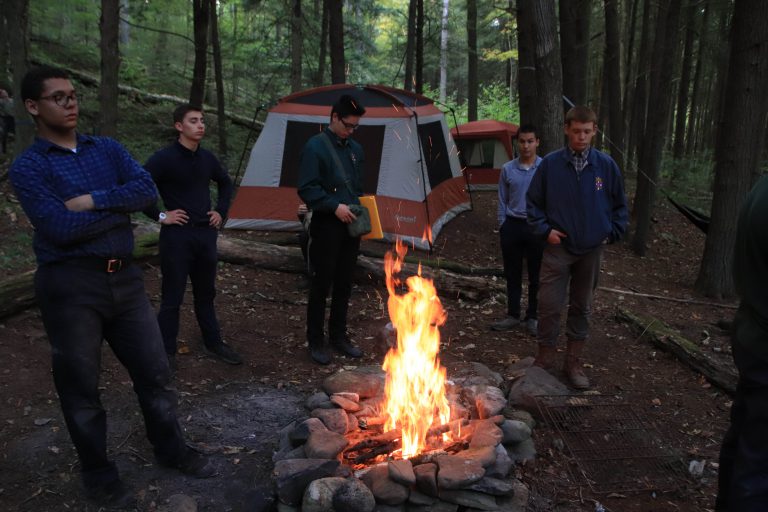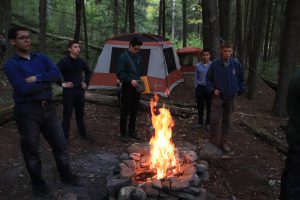 There is not really any practical reason for camping. Why would you drive somewhere to sleep in the cold when you could just walk up to your room and sleep comfy? The reason is that camping has a certain chill and adventure in it and, despite the tough ground and the cold, it is enjoyable. It challenges the body and builds up endurance. It gives one a sense of accomplishment for doing what is difficult and uncomfortable. Camping may be hard, physically challenging, and uncomfortable, but despite all of these very rough, difficult, and hard hardships it is quite an enjoyable manifestation of an adventure.