The Story of Our Lady of Lourdes
On February 11th 1858, Our Lady appeared in Lourdes, France to a young peasant girl by the name of Bernadette Soubirous. She brought a message of hope for the Church in crisis at that time and for our world today. At that time, Pope Pius IX was trying to convince the cardinals to approve the dogmas of Papal Infallibility and the Immaculate Conception of the Blessed Virgin Mary. Because of the corruption in the Church, it was highly unlikely that these dogmas would be accepted by the liberal cardinals and bishops.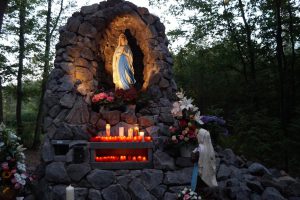 When Bernadette first saw Our Lady, she was gathering firewood along with some of her friends. Suddenly, she saw a bright light coming from the grotto on the other side of the creek. "She was a young and very beautiful lady, in a white robe with a blue sash. The girl saw her so vividly that she could not understand why everyone else could not see her too."1 Our Lady told St. Bernadette, "Please come here every day for a fortnight. Go and tell the priests to build a chapel on this spot. I want people to come here in procession … Pray – tell them to Pray! Prayer and Penitence!" Bernadette told the priest what Our Lady had told her, but he was sceptical of the apparition. He told her to ask "The Lady" her name or to ask her to write it down for him so that he would know whether it was truly Our Lady whom she was seeing and not Satan in disguise.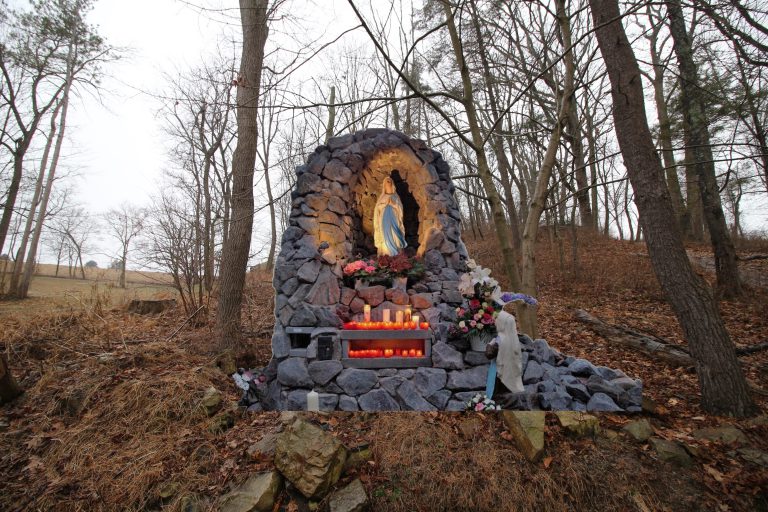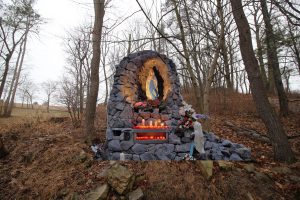 She later asked Our Lady who She was; Mary answered, "I am the Immaculate Conception." When Bernadette told the local priest what Our Lady told her, he was astonished because Bernadette had no clue as to what the Immaculate Conception meant. Not long later, the apparition was approved. This saved the Church from its current crisis, and Pope Pius IX joyfully announced the official dogma of Our Lady's Immaculate Conception. Bernadette was later canonized in 1933 by Pope Pius XI.
This message brought hope to those faithful Catholics who were suffering from the Church's division and prayed for its healing. Our Lady had told Bernadette, "Go and drink in the spring and wash in it." Many miracles have taken place since then at the miraculous spring which flows from the grotto where Our Lady appeared.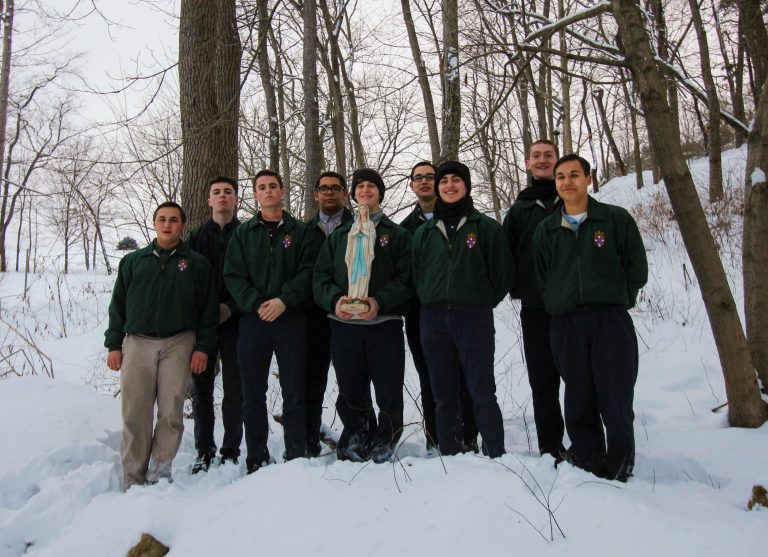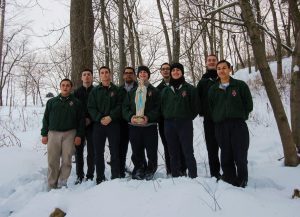 The St. Louis de Monfort Academy Class of 2021 is on a mission to help continue spreading devotion to Our Lady of Lourdes and its message of hope during the present crisis that inflicts both the Church and the world. We humbly ask your support in our journey in building a grotto in honor of Our Lady of Lourdes here on campus. We pray that Our Lady of the Immaculate Conception bless and keep you under the mantle of Her motherly protection.
The Academy Class of 2021 includes Anthony Atilano, Joshua Lee, Jon Paul Fabrizio, Nikolas Scheuren, Kevin Roman, Nicholas and Joseph Pinho, Brendan Hichborn and Simon Boldy.
Projected cost: $25,000
1 The Miracle of Lourdes by Ruth Cranston (McGraw Hill Book Company Inc., 1955)