The Class of 2018 invites you to help with our enterprise.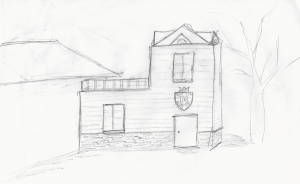 Rec Room Project
The St. Louis de Montfort Academy Class of 2018 invites you to participate in our class project. The enterprise is the construction of a Recreation Room. Every young man needs an environment where he can escape from academics for a short time to an atmosphere for exchanging ideas and have a little fun in a dignified surrounding.
How It All Started
Last year's senior class found that there was no good place for conversation outside the dinner table, so they reorganized the interior of a storage room into a makeshift coffee room. However, there is no running water, no heating, and not even a proper electrical setup.  So this year's graduating class decided to run with the idea and, once the funds had been raised, to actively help in its construction.Hampering our enthusiasm, though, is the perennial lack of funds.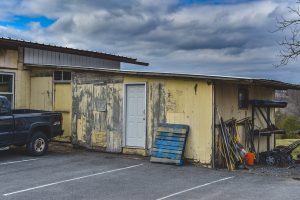 Will You Help?
Now you know why we are ready to help in the building of a nice Recreation Room.
Since we are willing to provide manual labor, Mr. Gabriel Shibler's most conservative estimate for the materials is $10,000. To be honest, none of us are constructors, but we are willing to try…
Naturally, the more funds obtained, the sharper the rec room will be for the generations of students to come.
Thanks!
As a thank-you for your contribution, a remembrance plaque with the names of those who donate over $100 will be placed inside of the cafe. Plus a book with names of every donor will be placed in there too. And to top it off, we promise our prayers every time we enter there!
Confident of your support, the Class of 2018 thanks you in advance for your generous assistance.
If you wish to support our apostolate with youth, make a donation by PayPal here:
Or send your tax-deductible donation by mail to:
St. Louis de Montfort Academy
868 Herndon Road
Herndon, PA
17830