By Gregory Jones, 10th Grade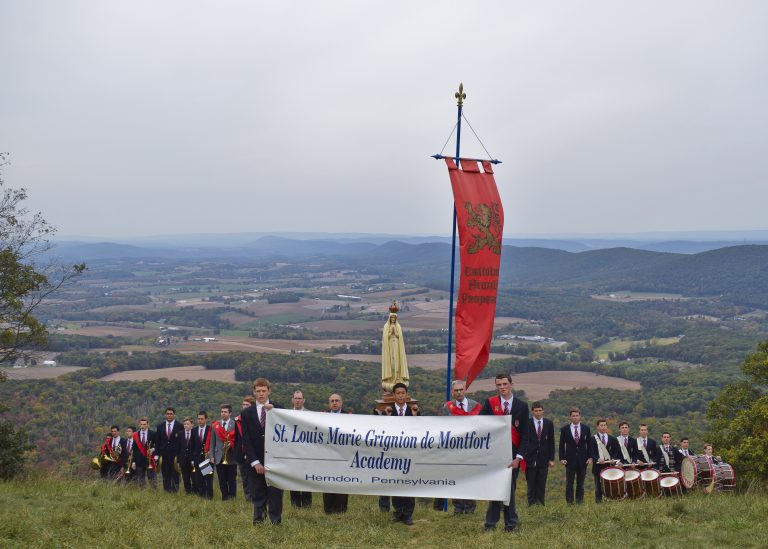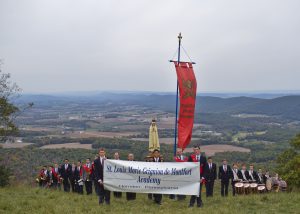 A world shattered by a virus. Riots destroying all things related to order and God. Satanism now being recognized as a religion. The presidential election only weeks away. All of these horrible things are a reality to those who live in the October of the year 2020.
But on October 10th with such horrible events going on, a thin but piercing light shown forth. That light is the annual Rosary rally which commemorates the appearance of Our Lady at Fatima on October 13th. Over 20,000 of these Rosary rallies were held throughout the world and one of these was done by the St. Louis De Montfort Academy.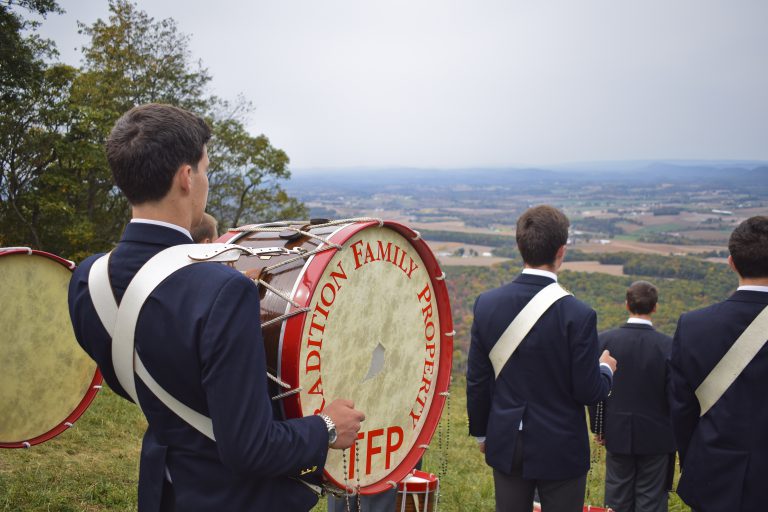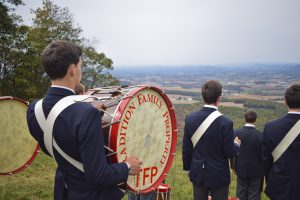 With restrictions set up for schools because of Covid-19, the Academy had to find a place where it was public but there was no public and thanks to one of the teachers, the perfect spot was found. After reaching the destination on a mountain ridge in the middle of Pennsylvania's coal region, preparations for the battle were made.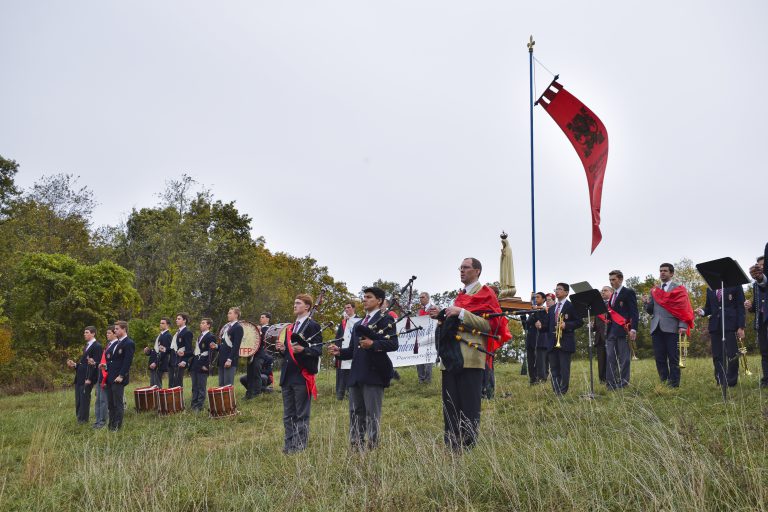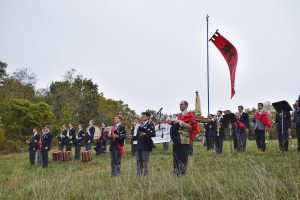 As the hymns played and the rosary was recited, a sense of sadness fell over those looking over the beautiful landscape. Then the last Glorious mystery was recited and those final words rung with joy. Queen of Heaven and Earth! Our Lady will come and she will lift the world form its path to Hell and put it on the path to Heaven. We must remember Our Lady's words " My Immaculate Heart will triumph."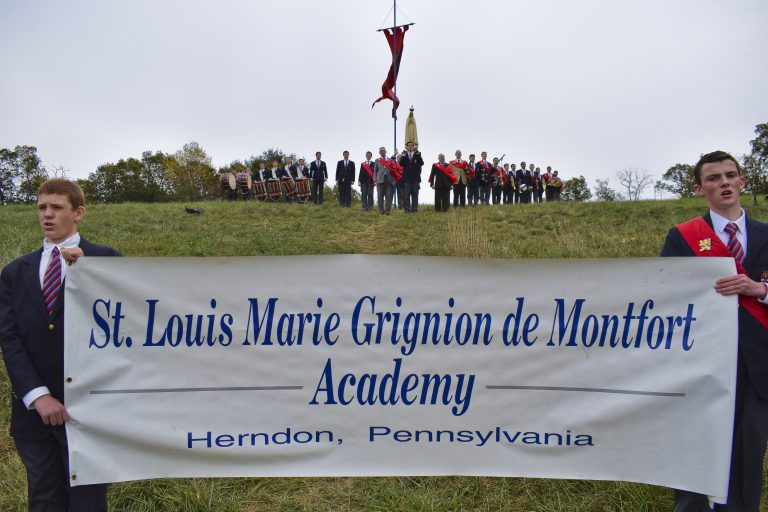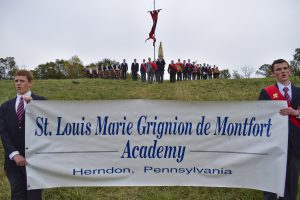 There was no rally as beautiful as the rally done that day. As the battle cry of the TFP ran down the mountain side and into the valley, one could say it was a glimpse into the future, when one day, all of this land will be under Our Lady's rule. With the conclusion, many memorial pictures were taken and the instruments were packed. As students and staff entered the bus to depart, all that could be heard is how amazing that rosary rally was. This rally was so peaceful in a time of chaos and despair. May Our Lady bless the Academy and the TFP and all those who support them.