By Daniel Slobodnik, 10th grade
On Thursday, Feb. 27, the St Louis de Montfort Academy went on a pilgrimage to several churches in Philadelphia, PA. The pilgrimage was done in thanksgiving for the obtaining of a neighboring property which was turned into a residence for several of the staff.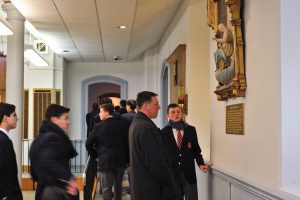 The first church that we visited was the Shrine of the Miraculous Medal. At this marvelous Church, the student body and staff were enrolled into the Association of the Miraculous Medal, and each received a blessed Miraculous Medal to wear. After the ceremony, the Academy sang an hour of the Little Office of Our Lady. It was a beautiful tribute to Our Lady, through whose intercession the property was obtained. The students and staff were privileged to see an exact replica of the chair in which Our Lady sat during her vision to St Catherine Laboure. Displayed with the replica was an actual piece of fabric from the original chair.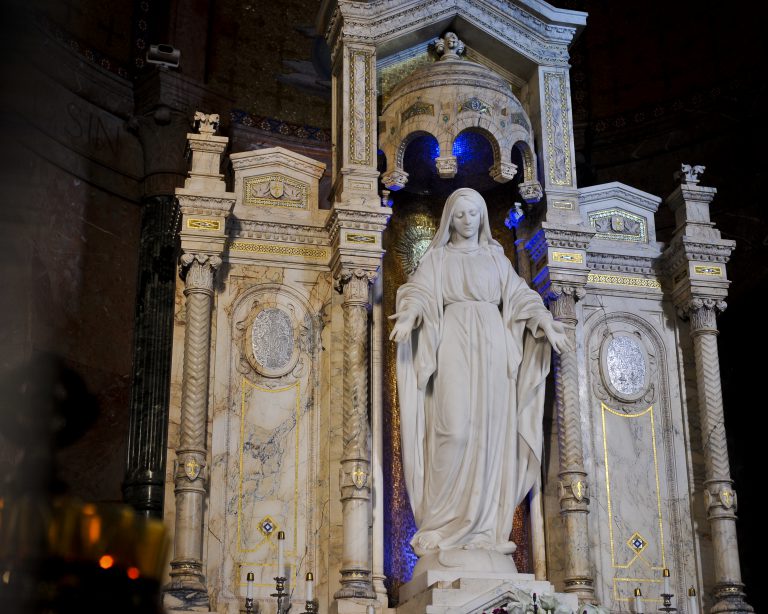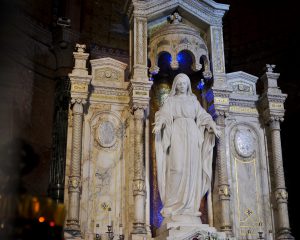 After visiting the shrine, the Academy had lunch at the beautiful Carmelite monastery of St Joseph and St Anne. This convent was one of the first established in the United States and, due to its French origins, was a gateway through which devotion to St Therese of Lisieux was spread throughout America. After admiring the beautiful chapel of the monastery, the students went to the Cathedral of Philadelphia.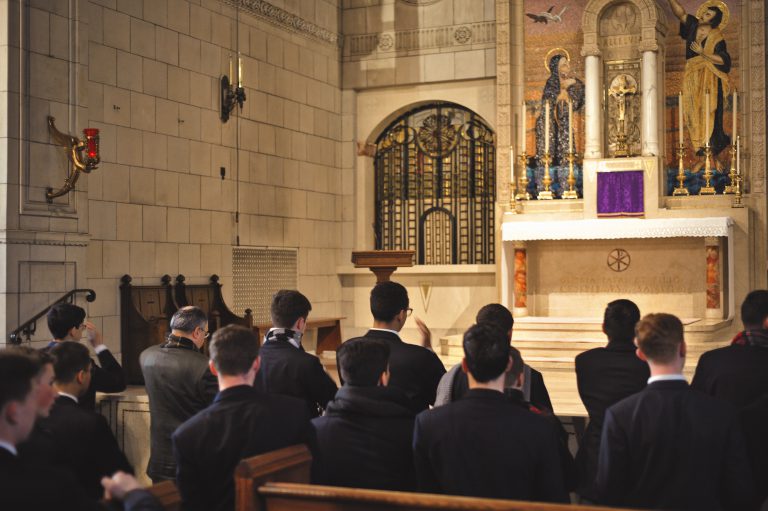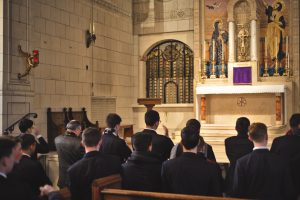 This splendid cathedral was greatly enjoyed by the students. In addition to the beautiful stained-glass windows and the phenomenal organ, the students were able to venerate the tomb of St. Katherine Drexel. This cathedral was a remnant of the Middle Ages, where the greater glory and honor of God permeated all aspects of medieval life. This masterpiece was a great contrast from many modern churches such was the cathedral of Los Angeles, which makes even a common home look beautiful when compared to it. The Cathedral of Philadelphia was greatly enjoyed by the Academy.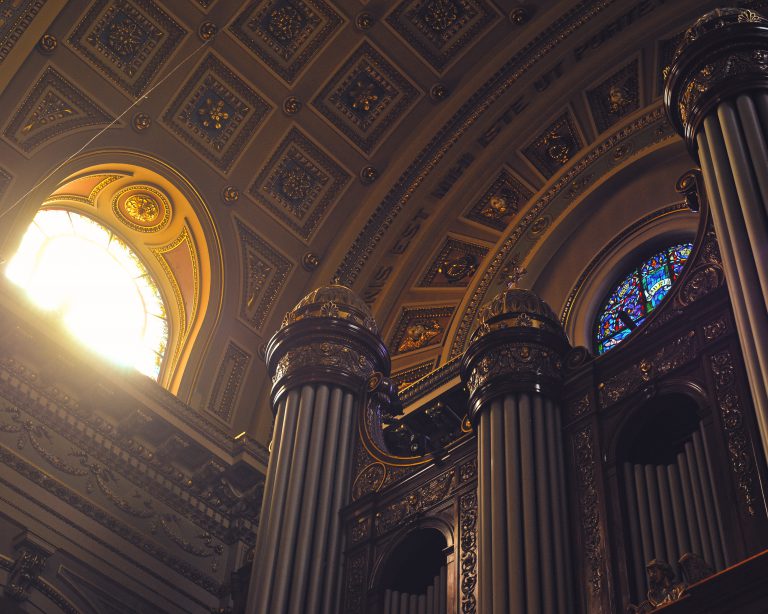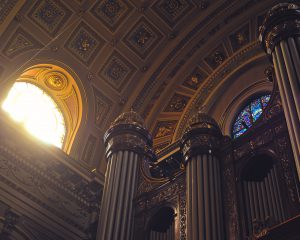 Throughout the pilgrimage, a constant note was one of thanksgiving to Our Lady. How many aspects of our daily lives are dominated by Her, the Mediatrix of All Graces? The graces we receive come through Her intercession. And it was through Her intercession that the property was obtained. The modern world is a one of sin and complete immorality, but we, the humble slaves of Christ through His Mother, have a great hope for victory, a great certainty of victory that Our Lady Herself promised at Fatima: " Finally, My Immaculate Heart will triumph!"